How do you keep time?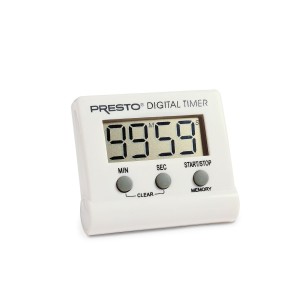 I had a very interesting interaction with a client this week that had me thinking:
What?! My time is worth SOMETHING!!!
I need a new gig!!!
This particular interaction was all about time with a subtle inference that I was not accurately billing the client.
Subtle.
But this was the third time in about two months where I was pulled into explaining how I keep time. I have been at this long enough that I no longer DEFEND how I keep time. It is what it is. But now I am tired EXPLAINING  it.
So this blog post and the accompanying contract addendum are going to help me NEVER to have to visit this again.
Hope springs eternal.
I have two types of projects – fixed price and hourly.  No surprises there. Du jour for freelancing.
I am not going to talk about how I set fixed prices. I am going to explain how I track time for my hourly projects.
For hourly project :
I print off the email containing the task that is to be done. Yes, the task must come to me in written form. This is my proof that the task was requested. If the task originated as a phone call I will send a follow up email to the client who must reply giving permission to start. This is a CYA – Cover Your Assets.  If you are a new freelancer, this is a REALLY good practice.
When I retrieve the print out, I sit at my desk and turn on a timer.
(Ahem – Don't laugh) This is a humble kitchen timer. You know the Kitchen Aid count up/count down/keep time timer your Mother probably has in her kitchen? Yeah. That.
I have used ALL kinds of timer, from apps on my phones, online timers  to programs on my p.c. One that I even customized (it was in php) for myself.  After a while I just decided I liked the kitchen timers better. I have several – right now I have three on my desk. I like them. You don't? That's fine. Just figure it out for yourself.
I have a "work sheet'. This sheet is a form on which  I make notes about EVERYTHING I do or see. It becomes a permanent part of my client's file. I have these going back 10 years or more for some projects. I also, usually, start a NotePad++ text file for copying text from the screen (error codes etc).
On the worksheet I also put the  current date, time began, time end, and total time. And sometimes doodles condemning stupid javascripting!
When I finish, I write the time and highlight it so it is OBVIOUS how much time I was at the job.
I bill time in 15 minute increments.  Time is round up to the nearest 15 minute – so 2 hours and 6 minutes is 2 hours 15 minutes.  Without exception. Because the application I use does it for me.
I do not bill for answering emails.
I do not bill for composing and sending emails.
I do bill for ALL  meetings, phone calls and Skype calls.
I do bill for time spent doing research, trouble shooting and any sort of
maintenance or preparation work related to the project being executed.
I try to get my invoices out at the beginning of the month for the previous month. This is where I fail. But I have gotten better. I usually get them out by the 15th.
Other questions I get:
Do I do free work?
Maybe.
Do I comp time?
What's that?
How accurate are my timers and time keeping?
The timers are new and newish. They are all running on Costco's Kirkland Brand batteries.  So they are as accurate as they can be.  As for my accuracy – habit serves me well. It's an old habit.
What no one has ever asked me is , do  I care about my clients?
YES! Without them I would have NO JOB. Besides that, most of them are just like me;  we watch our budgets and finances.  So I am always mindful of their goals when it comes to budgets!
And almost all of them are really good people.
However, I have to earn a living also. Clients pay for my time  which when I am expending it on their projects,  I use my expertise to help them reach what ever goals they have. I bill for my time. I respect my time. I don't like wasting it. Because when it is gone it will never be recovered.
Hopefully this blog post helps both you and me not waste time being anxious about how I track  what I do for you!
Chere